Wednesday, October 24th, 2012 at 9:45 am
The Philippine American Performing Arts of Greater Pittsburgh was featured in the Pittsburgh Post Gazette today!
Congratulations to all for all your hard work!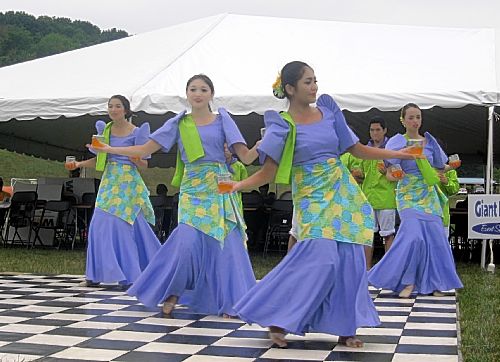 By Sara Bauknecht / Pittsburgh Post-Gazette
Pittsburgh has attracted a cross-section of cultures from across the country — and the world — as its education, medical and technology industries have swelled. Rather than shed their roots, many of the city's newcomers have chosen to share them with their new neighbors.
In the arts, one such group is the Philippine American Performing Arts of Greater Pittsburgh, founded in June to preserve and promote Filipino heritage through dance.
"Filipino culture is very strong in the Pittsburgh area," said publicity coordinator Marissa Morrison, whose 4- and 6-year-old son and daughter perform with the troupe.
"There is a number of families who immigrated to this region because of their medical expertise. … The people who grew up in the Philippines wanted to make sure that their children and their grandchildren were getting exposed to Filipino culture, and dance is a wonderful, fun way to do that."
Philippine American Performing Arts of Greater Pittsburgh
Where: Bigelow Conference Center, Oakland.
When: 5 p.m. Saturday.
Tickets: Sold out. Standing room admission is $10 at philippinefolkdance.org.
At 5 p.m. Saturday, the group of approximately 30 dancers ages 4 to 18 will showcase what they've learned so far about their backgrounds at its first evening-length performance and gala at the Bigelow Conference Center in Oakland.
The nonprofit may be young, but it has wasted little time introducing its mission to the community. It has appeared at Opera Theater SummerFest, the Festival of Nations in Weirton, W.Va., and an American Cancer Society Relay for Life event in Cranberry. A performance at the holiday open house at the Cathedral of Learning in Oakland is being planned for December.
"I've been very impressed with this group," Ms. Morrison said. "They're extremely focused and hard-working."
Group members, a blend of new and experienced dancers, gather each Sunday at the Stephen Foster Community Center in Lawrenceville for, on average, four hours of rehearsals.
"They're all very enthusiastic," said president Judith "Deedee" Portugal. "That's what keeps me going."
Ms. Portugal also serves as choreographer, drawing from her diverse studies of ballet, modern and ethnic styles. Growing up in the Philippines, she learned Filipino folk dance in school.
"When I was young, all I did was dance," she said. "Every family and school gathering, that's what we did."
For now, dance is the focus of the Philippine American Performing Arts of Greater Pittsburgh, but the group hopes to add singing and acting to its offerings and is seeking volunteers to assist with these areas.
While the children practice, parents visit and sew costumes. Each rehearsal also includes a potluck of homemade American and Filipino food. Some families come from Ohio and West Virginia to participate, Ms. Portugal said.
At the performance Saturday, guests will get to immerse themselves in a similar mix of Filipino dance, music and food. Children and teens will stage four suites from Filipino folk dance. In the Tribal Suite, girls execute steps while balancing ceramic pots on their heads. The Rural Suite is a tribute to farm life, while the Muslim Suite aggregates dances popular among those from the Muslim regions of the Philippines. The Maria Clara Suite references the Spanish influences on Filipino culture and features the pasodoble.
A buffet dinner of American and Filipino dishes and dessert will follow the performance, along with music and dancing.
Read more: http://www.post-gazette.com/stories/ae/theater-dance/dance-preview-philippine-american-performing-arts-of-greater-pittsburgh-promotes-filipino-heritage-658874/#ixzz2ADwZlqQE